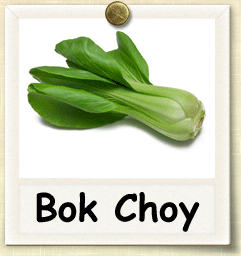 Bok Choy 101
According to this chubby vegan....
Picture it.... Pittsburgh, 2011. I make this great recipe using some delicious baked tofu and bok choy- one of my new favorite vegetables. I take all sorts of awesome pictures and BOOM my camera deletes all of them.
*chubby vegan = sad vegan*
Alas, I had leftovers and I was able to snap at least one picture. This picture is not nearly as cool as all my great and super artsy preparation photos, but sometimes technology decides it does not want to be my friend.
So bok choy is a member of the cabbage or turnip family. Some people will call it "Chinese cabbage" and it is widely available in the regular big variety (as pictured above) or a baby bok choy, which is (obviously) much smaller.
After cooking with bok choy a few times now, here are my bok choy lessons...
It can be a little pricey...

I paid $7.50 for one hearty stock of bok choy at the regular grocery store. Although it's well worth it, its probably not the best idea to cook with all the time if you are a chubby vegan on a budget.

The top (green leaves) and the bottom (white stalk) don't cook at the same rate...

I didn't know that. Clearly I am not a real chef, I just play one in my dreams. So I will chalk this up to my cooking lesson of the day. So you cut it in half and cook them separately... The white part takes longer.

I think I like baby bok choy better....

I doubt in the real world this really matters. It is kind of like when I ate M&M's and I would save all the yellow, red, and orange ones to the end because they were my favorite. They don't taste any different. Why do i care? But they look different, so I just do it because I feel like I should. So baby bok choy is smaller, it must be different... Right? Right....

Baked tofu steals my heart...

Tofu can be tough for people. It is one of the questions I probably get the most... "So is all you eat tofu?" No, silly cat! But thanks, Martin Yan, for introducing me to tofu at an early age on PBS. Anyway, baked tofu is essentially pre-pressed tofu. Sometimes it is infused with a spice or something. I usually buy it at the Asian food market. It is pretty much the easiest tofu to use and I L-O-V-E it.
Like most stir fry recipes, I pretty much eye balled the vegetable measurements. Ehh... Do I really need to use exactly 6 ounces of mushroom? Will the world end if I use 2 carrots instead of one? Nahh!
So try it! The recipe I used is from the
Fat Free Vegan Kitchen
(a rock star and
VegNews
award winning blog)... You can find it after the jump. (click read more below). Tell me what you think...!
Bok Choy and Baked Tofu Stir-Fry in Ginger-Citrus Sauce
1 1/2 pounds baby bok choy (about 5)
1 14-ounce package extra-firm tofu, pressed, marinated and baked (or 8 ounces packaged baked tofu)
1/2 cup fresh squeezed orange juice
2 tablespoons low sodium soy sauce or gluten-free tamari
1 tablespoon rice vinegar
1/4 teaspoon dark sesame oil
1 large carrot, cut into matchsticks
1 tablespoon minced ginger root
1 cup slivered water chestnuts (from peeled fresh water chestnuts or canned, drained)
6 ounces cremini or shiitaki mushrooms, sliced
Wash the heads of bok choy well and trim the bottom. Cut the bottom, whitish part of the stalk into 1/2-inch slices. Set them aside and slice the green leaves thinly and place on a separate plate.
Cut the tofu into slices or cubes. Combine the orange juice, soy sauce, agave, rice vinegar, sesame oil, and cornstarch in a small bowl.
Heat a large wok or deep skillet. Quickly spray with canola oil, if necessary, and add the bok choy stalks, carrot, and ginger. Cook for 2-3 minutes. Add water chestnuts, garlic, and mushrooms and continue to cook until mushrooms begin to soften, about 2 more minutes. Stir in the bok choy greens, place the tofu on top, and cover tightly. Steam briefly until greens are wilted and bright green, about 1-2 minutes. Stir the orange juice mixture, add it to the skillet, and bring to a boil. Simmer until slightly thickened, about 30 seconds. Serve with rice or other grain.
Note: This is a very light sauce, with just a hint of citrus. For a bolder citrus flavor, add a teaspoon of grated orange peel during the last minute of cooking.
Servings: 4 ish.. 2 ish for a chubby vegan.
Tweet